With more than a thousand kilometres of shared border, and with centuries of overlapping history, Cambodia and Vietnam are not unlike two children from the same family. There are undeniable similarities, and travellers can apply the same basic rules to each place when crossing roads, finding food, negotiating markets and visiting religious sites. Yet, once you know them both more intimately, you'll never mistake one for the other.
VIETNAM
In the country's capital, Hanoi, museum lovers can easily fill their days. The Ho Chi Minh Museum, dedicated to the communist revolutionary who was the major figure in the country's politics between 1945 and 1969, is an even more surreal experience than viewing Uncle Ho's preserved body in the mausoleum next door. For something more grounded, the Vietnamese Women's Museum is a standout and the Vietnam Museum of Ethnology is also worth a visit.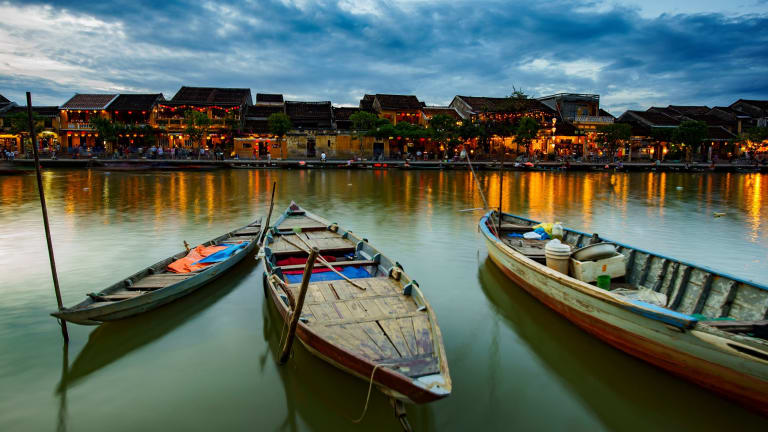 When you get hungry, find a busy street vendor serving Hanoi's classic bun cha: smoky pork belly, vermicelli noodles and fresh herbs in steaming broth. Otherwise, KOTO restaurant (it stands for "know one, teach one") is a not-for-profit that employs at-risk youth and also offers cooking classes.
Advertisement
When Hanoi's motorbike and car horns start to break you – and they will – escape to the mountains of rural north-western Vietnam by overnight sleeper train. Base yourself in the popular hill town of Sa Pa or quieter Bac Ha, where ethnic minorities such as the Hmong maintain many of their traditional ways.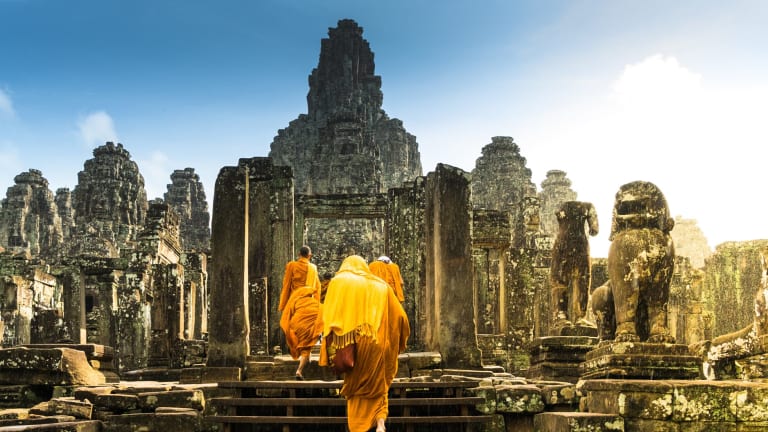 Hoi An, on Thu Bon River in central Vietnam, is one of the country's calmest cities. You can wander the UNESCO World Heritage Old Town on foot by day and cycle the quiet lantern-lit streets in the evenings. Hoi An is also famous for its tailors, which range from cheap and cheerful chains such as Bebe Tailor to the upmarket Yaly Couture.
Food is also a highlight, and early morning in the central market is the best time and place for the city's signature dish, cao lau – broth with pork, rice noodles and greens. The Hoi An Roastery cafe chain – there are seven – graciously caters to caffeine-addicted tourists, and locals love it when you order a Vietnamese coffee.
Down south on the Mekong River, Ho Chi Minh City, formerly known as Saigon, is one of Asia's fastest-growing metropolises – and feels like it. You can get an overview of all the construction activity way up on Saigon Skydeck in Bitexco Financial Tower.
To get a feel for the city at ground level, sign up for a Back of the Bike city or food tour. And those wanting to learn more about the Vietnam War should head for the former capital's hard-hitting War Remnants Museum and Cu Chi Tunnels.
Advertisement

CAMBODIA
On the west bank of the Mekong, at its conjunction with Tonle Sap River, lies Cambodia's capital, Phnom Penh. It buzzes with energy and innovation, and a determination to move forward. The arts and other aspects of culture quashed under the brutal regime of the Khmer Rouge, who only ruled officially between 1975 and 1979, are now being actively revived.
So while it still feels important to visit the city's Tuol Sleng Genocide Museum, it's equally essential to dine on chef Luu Meng's "living Cambodian cuisine" at Malis Restaurant. And to see performances of traditional dance and music interpreted by Cambodia's Living Arts at the National Museum or the more recently formed Natyarasa, Cambodia's "first gay dance company".
The art deco Central Market, which shows the influence of the French, who colonised Cambodia from 1867 to 1953, is a Phnom Penh institution. Even if you're not a keen shopper, the airy space has a lively atmosphere and good barbecued seafood. For a more formal lunch, try nearby Romdeng, where you can even touch a live tarantula before it's deep-fried as decoration for your banana heart salad.
Siem Reap, to the north of the capital, and the closest town to the 12th-century temples of Angkor Wat, has exploded in the past decade to become a tourism destination in itself. The town now has wine bars, French cheese tastings, Khmer-French dining experiences like Cuisine Wat Damnak – and prices to match.
Touring Angkor Wat with a local guide on a moped is recommended, as is an evening reclining on a mat to catch some outdoor Sbaek puppetry from the pre-Angkor period, with a blazing bonfire back-lighting the screen. Even more high-energy is Phare – circus-style feats of contortion and acrobatics brought together by a meaningful local storyline.
The nearby small city of Battambang has French colonial architecture to admire and more than 20 Buddhist temples to visit. Jaan Bai is a restaurant with great food and service, while for coffee and a snack, try Kinyei Cafe.
Source: The Canberra Times